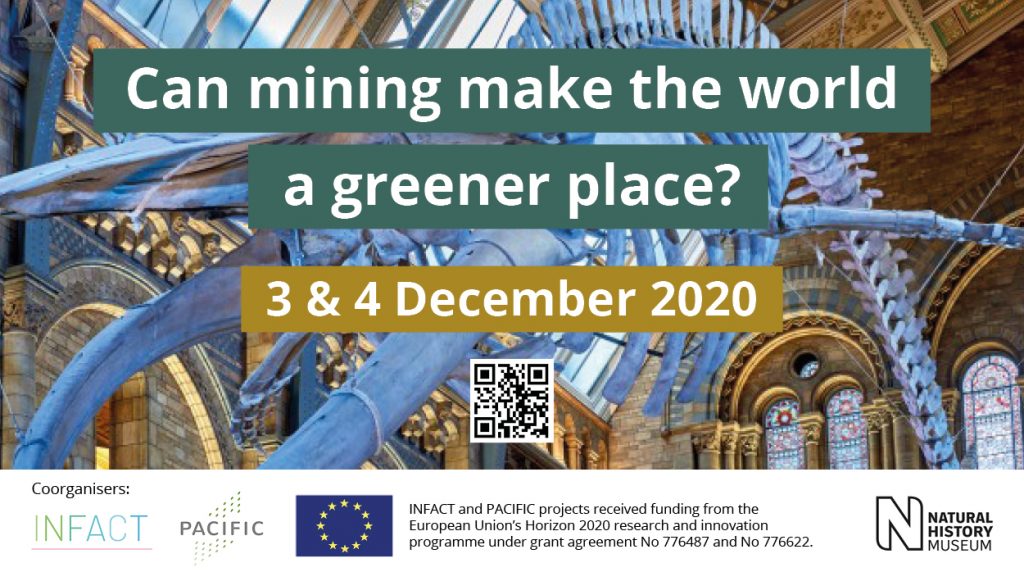 This is the question asked by the Horizon 2020 research projects PACIFIC and INFACT which co-organise an event hosted by the Natural History Museum of London on 3 and 4 December. The virtual event is thought as a discussion platform where personalities with diverse backgrounds and views will debate how mining should be part of our society. We are organising a series of panel discussions covering the following questions:
Where should we get our needed minerals from?
Which mining business models would lead to sustainability?
Can mining be part of a sustainable society?
How does it fit in a circular economy?
Who should decide?
The event's objectives are to:
Communicate knowledge to the general public on the metals value chain
Provide unbiased and diverse opinions on the need and purpose of  mining
Discuss how metals/commodities are mined and traded, what is their environmental, economic, and geopolitical costs?
Get the general public involved in those questions and empower people to make informed decisions
Provide elements and options on how to make mining better (e.g. new business models) and contribute to the sustainable development goals
To obtain more information, please visit the event website and subscribe to the newsletter: https://www.can-mining-make-the-world-a-greener-place.com