An excellent science base, industrial leadership and the voice of society unite
in INFACT – the partners
The Helmholtz-Zentrum Dresden-Rossendorf (HZDR) conducts research in the sectors energy, health, and matter. HZDR provides a unique infrastructure that attracts visiting researchers from all over the world: Ion Beam Center, Dresden High Magnetic Field Laboratory and ELBE Center for High-Power Radiation Sources. The HZDR with its five locations (Dresden, Freiberg, Grenoble, Leipzig, and Schenefeld near Hamburg) is a member of the Helmholtz Association and employs about 1,100 people – approximately 500 of whom are scientists, including 150 doctoral candidates.
Helmholtz-Zentrum Dresden-Rossendorf e.V. (HZDR), https://www.hzdr.de
The Helmholtz Institute Freiberg for Resource Technology (HIF) at Helmholtz-Zentrum Dresden-Rossendorf is the German national institute for research into metalliferous and mineral raw materials. It was founded in 2011 in the  context of the German Resource Strategy with the objective to provide solutions for a sustainable use of raw materials. Researchers contribute to an advanced Circular Economy by developing innovative technologies along the entire value chain from exploration to processing, metallurgy and recycling. HIF has around 120 staff members from more than 30 countries and is a member of the EIT RawMaterials community.
Helmholtz Institute Freiberg for Resource Technology (HIF), http://www.hzdr.de/hif
Social dialogue & environment
Implementation & business model
Technical development & exploration
Linked Third parties
EFG Linked Third Parties will be involved in the national status assessment within WP2 and WP3:
The IDEA Linked Third Party will provide test-site specific information and guidance for the Seville reference region.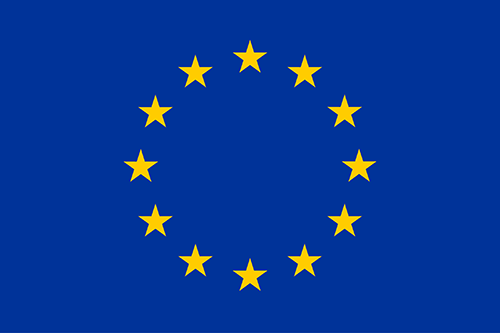 This project has received funding from the European Union's Horizon 2020 research and innovation programme under grant agreement nº 776487.