The INFACT partners recently met in Oulu at the Operational Team meeting. The main topics for discussion were the business model, collected datasets, and the INFACT narrative 🤝
The two day meeting started with an introduction by the coordinator, Leila Ajjabou from HZDR, presenting the summary of achievements in 2019 and planning for 2020. Next the Work Package leaders presented their results to most relevant actions, document and any pending questions. In the afternoon, Michaela Kesselring (Fraunhofer) presented the current state of the Business Model, aiming to take the results of the research project to market. Furthermore the collected INFACT data has been introduced by Jukka-Pekka Ranta (OMS) and Moritz Kirsch (HZDR), who talked about the upcoming GIS platform, a collaborative tool to be launched soon.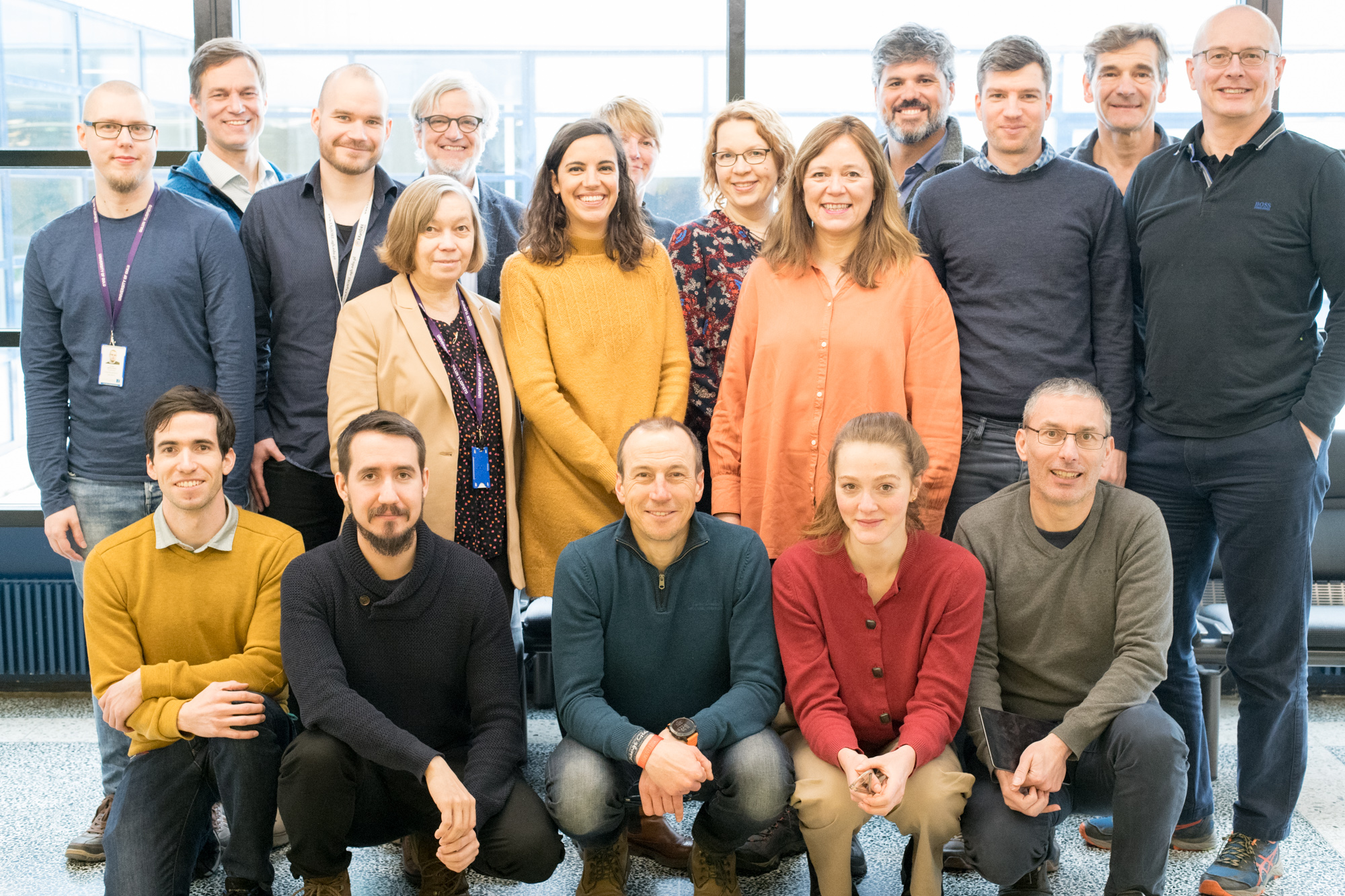 The second day was focused on the development of the INFACT sustainability narrative. This exercise started with an inspiring talk by Ortwin Renn (DIALOGIK/IASS) who talked about the narrative of sustainability: connection to mining, mineral exploration and technologies, opportunities for sustainability through mining, risks for sustainability through mining, balancing opportunities and risks, creating a convincing narrative for dealing with opportunities and risks. In the afternoon the workshop continued in smaller groups, focusing on the opportunities and risks of the following aspects:
Ecological: de-carbonization, de-materialization, re-naturalization,
Economic: narrative of circular economy,
Social and cultural: human health, social justice, social acceptance.
The workshop concluded with a plenary session, bringing the results of the group work together and sharing the findings.
Many of the INFACT partners are currently at the Winter school on Sustainable mineral exploration, co-organised by INFACT and PACIFIC projects. Stay tuned with the #WinterSchoolInfactPacific and #SustainableExploration hashtags at our social media channels: